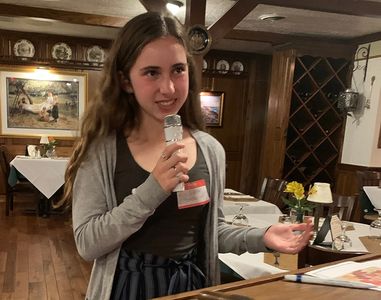 Rio Baran
Rio Baran, an IB student at Urbana High School was FWCC, Inc.'s 2019 HOBY scholarship recipient. Rio shared ideas and concepts that she gained from this experience.
She experienced activities focusing on leadership training for the individual, as a group, and as member of society.
Rio stated that she learned to listen more fully.
Her future plans include an opportunity to do research next summer in the Galapagos through a program with UNC. She hopes to pursue some sort of STEM study.
Rio enthusiastically advised that any student who has the opportunity to participate in HOBY, "should go for it."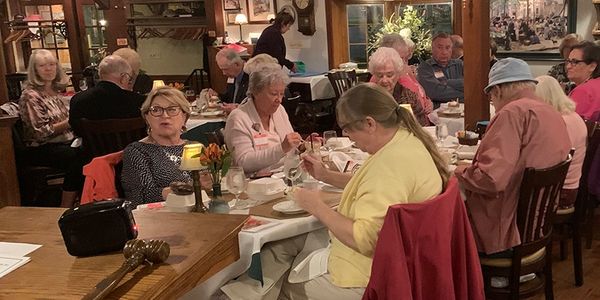 Women of Service
Each year, the members of FWCC, Inc. gather for a celebratory dinner to enjoy the company of one another. This year the dinner was held at Gladchuks on October 21 with Rio Baran invited as our guest. Rio was this year's HOBY scholarship recipient.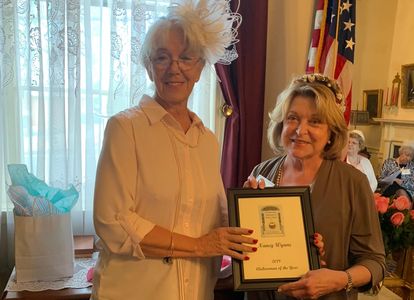 Clubwoman of the Year
Nancy Wynn was recognized for her four decades of outstanding service to the Frederick Woman's Civic Club, Inc. Nancy is presently our Finance Committee Chairwoman but, over the years, she served in numerous leadership positions for our local, district, and state organizations. Nancy served as president of the club during the years that our members were breaking ground in the establishment of Heartly House.